In Grateful Recognition
…during these years of faith-inspired rebuilding, expansion and renovation, the seminarians and Capuchins at Saint Lawrence Seminary thank God for you  and wish to recognize your goodness in a lasting and beautiful manner.
Please consider inscribing your own name or honoring or memorializing a loved one on one of these compelling and attractive In Grateful Recognition Inscriptions. Your inscription will be displayed in both the new Reception Atrium and new Heritage Room in the rebuilt Saint Joseph Hall.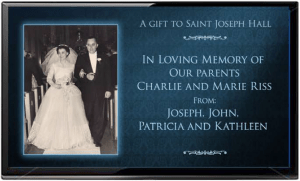 OPTION ONE
A full screen displaying the photo of your choice, or if you prefer a favorite quote, Bible passage or any kind words you would like to share with our visitors, staff and seminarians.
OPTION TWO
This option will be an alternating half screen display which could likewise carry a photo, a quote or simply the name you wish to memorialize or honor.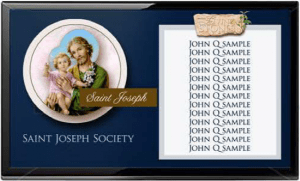 OPTION THREE
A Scroll of Honor and Memory displaying your name or the name you wish to inscribe.