Saint Joseph Hall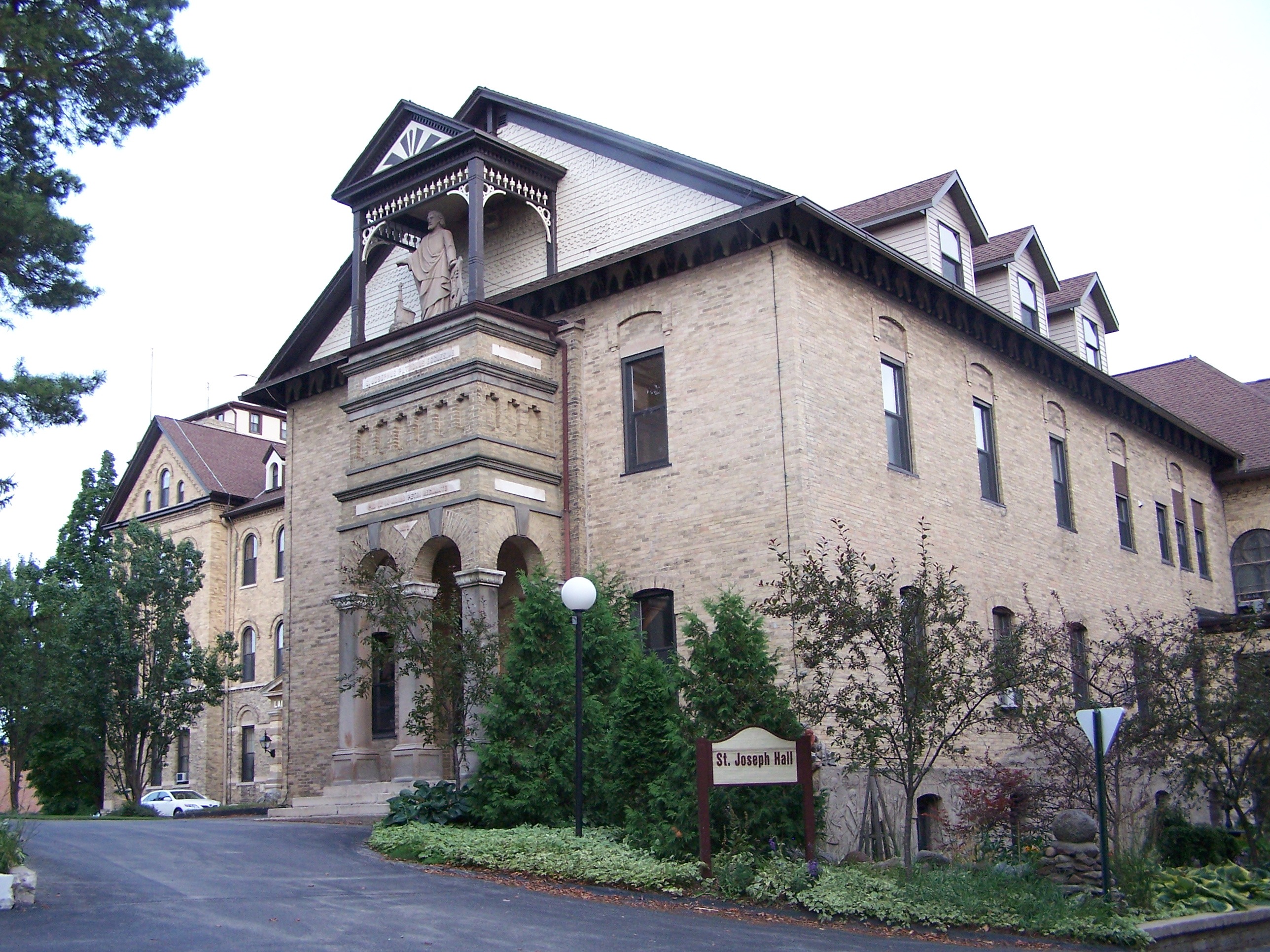 March 8th
On March 8th, 2014, Saint Joseph Hall caught fire and was a near total loss. Built in 1872, Saint Joseph Hall was the oldest building on campus and in its 142 year lifespan had served as the Seminary's dormitory, chapel, and infirmary.
Lost in the fire were the Band Room on the second floor, the Music Practice Rooms on the third floor, the Religion classroom and Spiritual Directors' offices on the first floor along with the business, facilities and development offices. Most importantly, no one was injured.
The pictures below show the extent of the damage better than any words can describe. Or click here to watch the fire video.
(Click image to view next)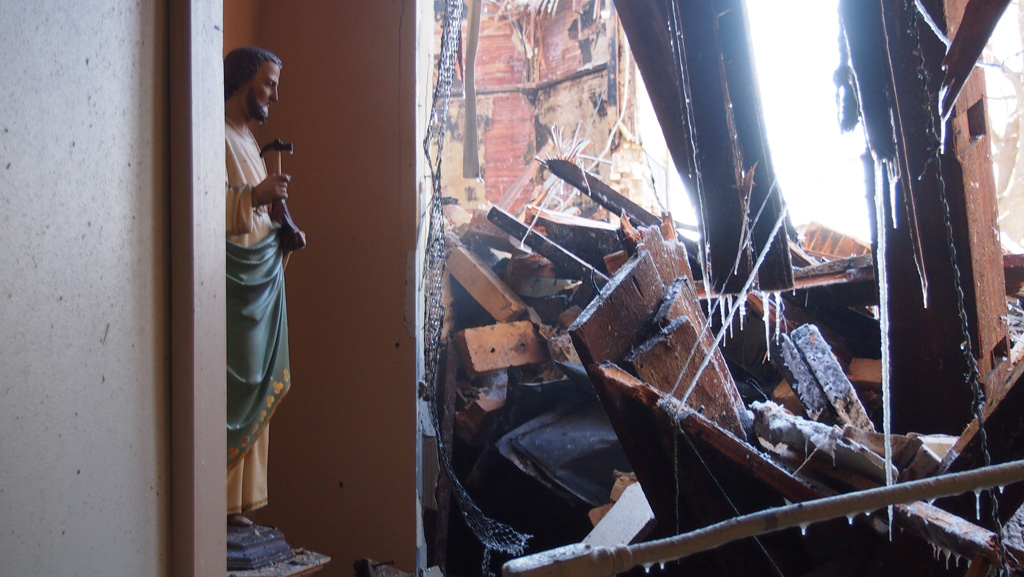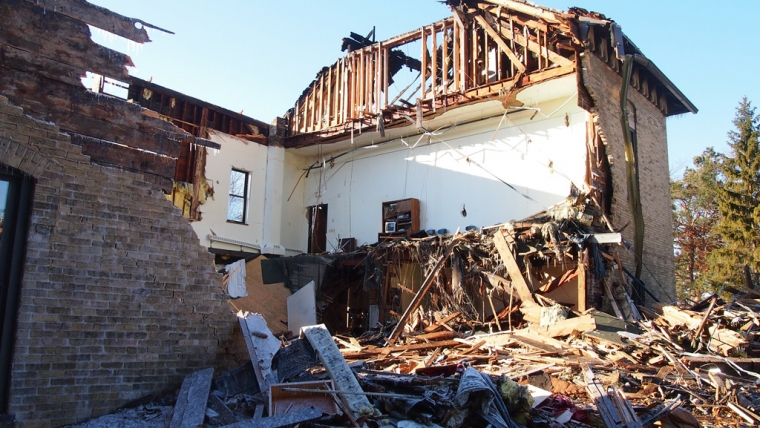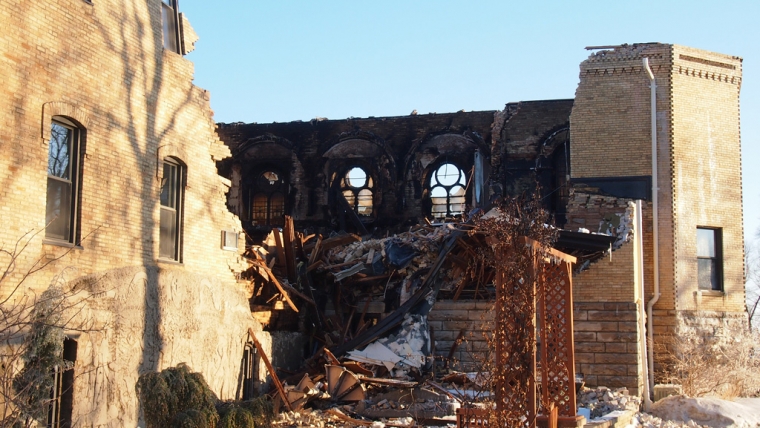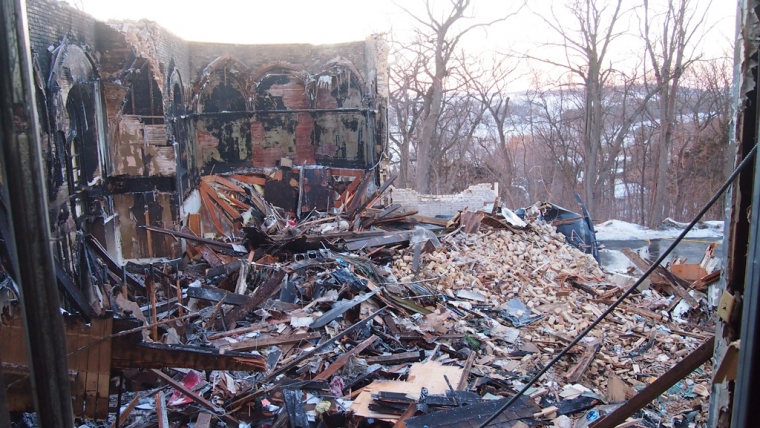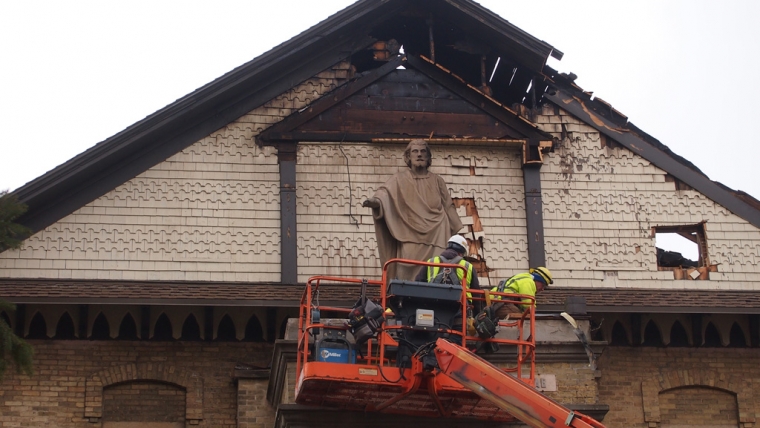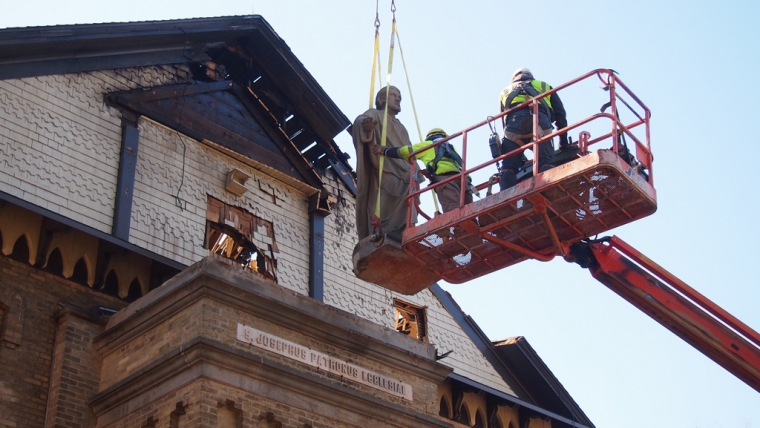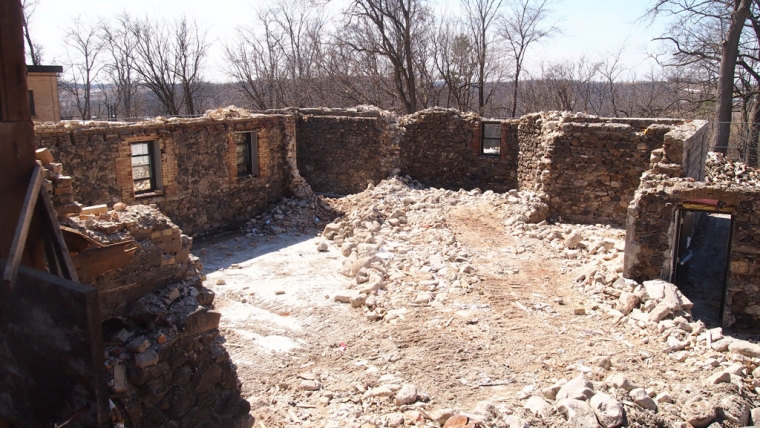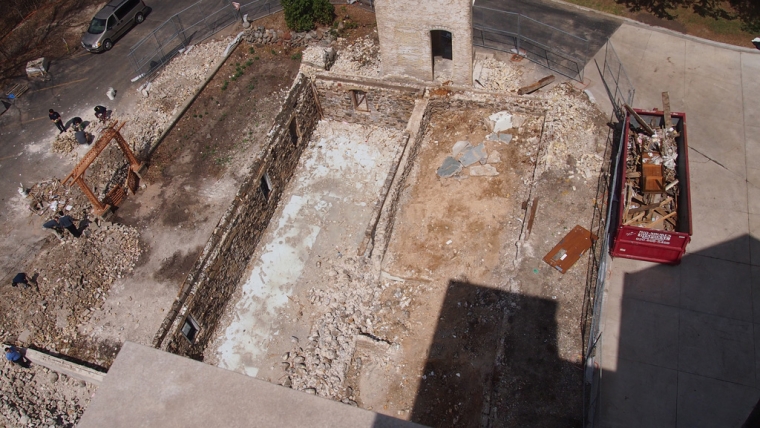 Rebuilding Saint Joseph Hall: Project details
Expanding the footprint of the building to 29,000 square feet
Seven new classrooms and teacher offices
Six Spiritual Direction offices
Reception Area to serve as "front door" to welcome new parents and seminarians, other guests and benefactors
Heritage Room and Museum honoring 155 year history of Seminary
Business Offices as well as Facilities Offices
Recruitment Offices on the lower level
Click here to view architectural renderings of the proposed building plans.
Please walk with us through your generosity and kindness and help rebuild Saint Joseph Hall.